20 Things To Do Before You Sell Your Home
20 Things To Do Before You Sell Your Home
Tip 1: Pre-Qualification
The first step is to get pre-qualified to see how much you can afford before you go looking for a home. This eliminates the problem of you falling in love with a home you cannot afford.
If you would like to get pre-qualified, contact Scott for a list of lenders who can help you!

Tip 2: Tax Records and Liens
Make sure any debts you have are paid off. You want to be able to sell your home and buy another one. Having unpaid bills, debts or liens against your property is something you want to take care of before even thinking about selling your home. It will save you a huge headache.
Tip 3: Being Aware of the Market
Know how to price your home right! If it's priced incorrectly it will be on the market for too lo
ng, which will make people think "what's wrong with the home?" You can avoid this by looking at what other comparable homes in your neighborhood are listed at or have sold for. You could do an appraisal to see what the value is or ask a real estate professional to do a CMA. For more information contact Scott.
Tip 4: Hire Scott
Hire someone you trust to take care of your home and willing to get you the best offer there is. They will do all the dirty work that goes into selling a home to make your transition smooth and effortless.
Contact Scott Helman with Resident Realty for help you with your next home purchase.
Tip 5: Home Inspection
Before you go through a whole contract and the buyers back out because of a bad inspection avoids all this and get a pre-home inspection. This allows you to have an idea of what repairs needs to be made and can decide what you will or won't do before you even list your home – and know what buyers are going to ask for as well.
Tip 6: Disclosure
If you know that you have a bad roof, a cracked foundation or leaking pipes in your home your buyer will find these out too. When listing your home for sale these issues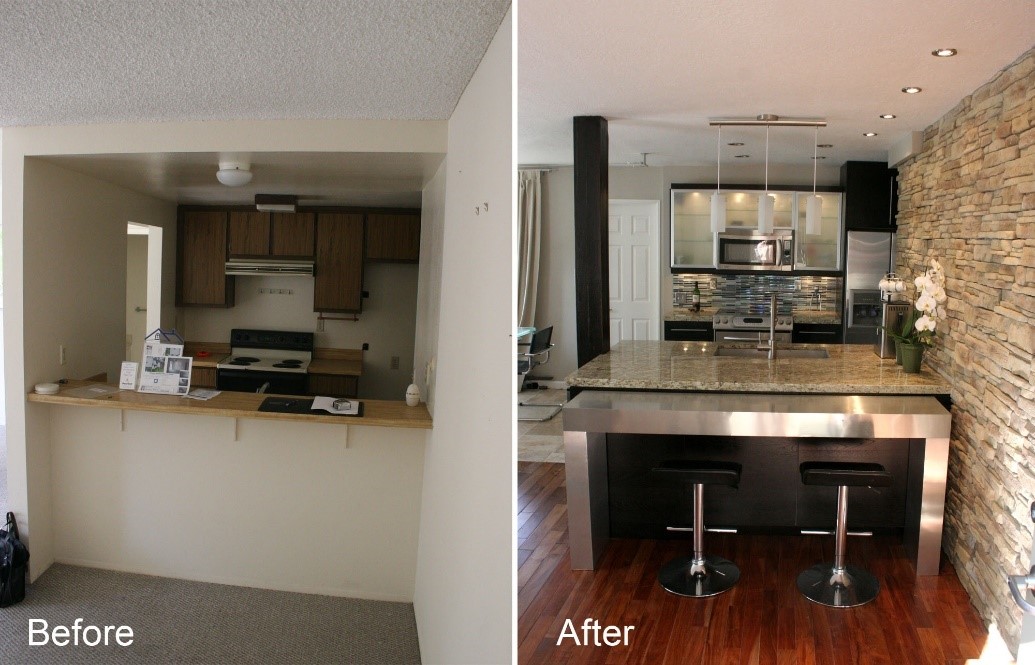 must be disclosed on a disclosure form that will be provided for you by your agent.
Tip 7: Home Improvement
Buyer's like new things! Hey who doesn't. When you take time to renovate your home you can often see a higher price. Updating your kitchen and bathrooms is the place to start as they see the biggest bang for the Buck. Sprucing up your paint, landscape and lighting fixtures can bring better curb appeal too!
Tip 8: Small Touchups
It's the little things that make your home sharp and presentable. Cleaning up the grout i
n bathroom to make it look cleaner, mopping the floors in the kitchen and bathroom. Buyers will notice these things.
Tip 9: Research
Brush up on knowing the market before putting your home on the market. Know how to make your house appeal to the new generation and what is in style nowadays.
Tip 10: Repairs
Make sure your house is in good condition. This means how is the air condition working? Roof? Appliances? Furnace? Bathrooms? Door knobs?
Tip 11: Curb Appeal
Having your home look presentable on the outside attracts people to want to see what the inside looks like. Having
appeal to the eye is very important. Make your home eye-catching when people drive by.
Tip 12: Windows
Windows! Having natural sunlight in your home creates a very positive feel and makes the space feel bigger. Make sure they are clean when you have open houses or when taking photos to put online.
Tip 13: De-Clutter
Open floor plan is the goal. Having less furniture out creates the floor plan to look bigger instead of smaller. You want has much space to show as possible. This allows for the buyer to have more ideas with what they could do with the space, if they plan on buying your home.
Tip 14: Scent
Smell plays a huge role in persuading a buyer. If you home is smelling bad they will not want to buy your home and it is an automatic turn off. Make sure to have air fresheners with that fresh, new clean smell so your house doesn't seem used and old. The buyer does not want to feel like they are buying a used home.
Tip 15: Photography
Angles, Angles, Angles! It`s all about knowing how to show of your home with the space you should
catch the buyers eye in a photo. Hire someone to take photos to maximize your home appeal. Originals are the best type of photos.
Tip 16: De-Personalize
You want to make the buyer feel like they can see themselves living there. You do not want your own personal items around and them having a different view on the house. Make them feel welcome with a nice clean spotless home.
Tip 17: Pets
When selling your home as much as we love animals make sure to wipe up all the hair lingering around the home and keep the pets away when showing your home. Try to remove any smells that may appear before your open house also. Also, you need to know what to do with them when you have people come over to view your home.
Tip 18: Electrical
When selling make sure all your electrical fixtures work. You do not want buyers thinking something is wrong with your home that they will have to pay lots of money for. Same goes for your water source and other utilities in the home.
Tip 19: Consult an Accountant
Find a trustworthy advisor before putting down sale stakes. They can help with deductions or bills associated with the sale that you are expected to pay off within the next year and can help you if you are going from one house to a new one.
Tip 20: Availability
When you sell your home, you are going to be in constant contact with you real estate agent, assistants, lenders and showing assistants. Make sure you can answer your phone and make your home available to show. There is nothing worse than having a buyer who loves your home with a pile of cash who would buy it if they could see it but can't. Especially when they take their money and buy your neighbor's house. That would just be a bummer.
Author:
Mario Chavez
Phone:
970-381-8388
Dated:
May 23rd 2017
Views:
661
About Mario: ...